Low Blood Sugar Binging
Trying to stop a Low Blood Sugar binge is like trying to keep your hand on a hot stove—it's against your natural instinct. Our body's natural instinct is to pull the hand away when we feel the heat. When blood sugar is low, our natural drive is to eat. Therefore, if your blood sugars remain low even after you eat, the brain gets hijacked.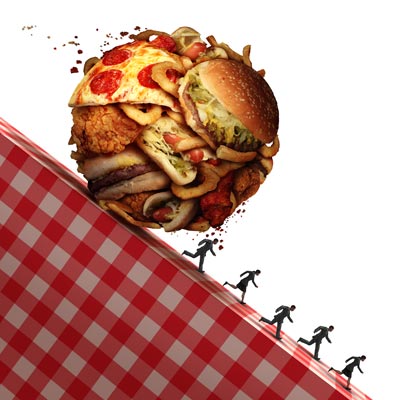 Even when you know you have counteracted the hypoglycemic reaction (with food, a glucose tablet, or juice, for example), it's hard to make yourself stop eating. Difficulty stopping happens because your brain is still receiving that "hungry" message. Your body and mind remain on high alert while pushing you to eat more, in the same way that the brain tells the hand to pull away from the hot stove.
Starvation
At the point you feel like you are starving, you will eat just about anything regardless of the consequences. One of my more memorable binges was a few years ago – right before bed. I ended up eating myself out of house and home. It felt so good to binge that evening!
The consequences of that evening were great. I woke up with my...
Page 1 – Page 2